Safety Is Our Priority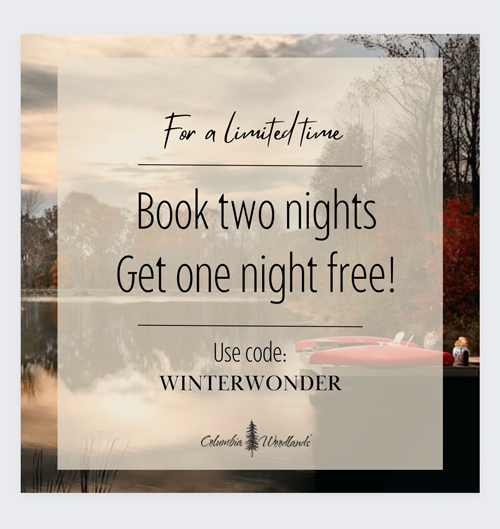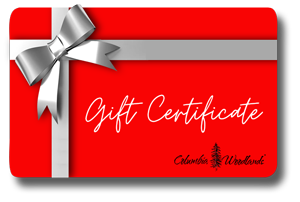 Columbia Woodlands Gift Cards
If you're seeking the perfect gift for a dear family member or friend, consider the gift of an unforgettable experience with our Columbia Woodlands Gift Cards.
Imagine the joy of the romantics and nature enthusiasts in your life as they unwrap a gift unlocking the door to an exclusive cabin, cottage, or tent retreat.
Your fortunate gift card recipients can spend days exploring our scenic 400-acre property and evenings indulging in fine wine and chef-prepared meals by a crackling fire.
An unforgettable experience that can last a lifetime.
Columbia Woodlands seamlessly combines the height of luxury and the inherent peacefulness of nature. The sprawling 400-acre property boasts upscale cabins, The Meadows Luxury Tent Camp, The Spring House Wedding and Event Center, and The Pavilion at the Meadows. Attention to detail can be seen in every aspect at Columbia Woodlands – from the hand-carved rocking chairs to the carefully curated décor.
There is never a dull moment at Columbia Woodlands – you can spend your day fishing in one of our ponds, hiking 8 miles of trails or canoeing. If relaxation is what you're looking for, you can read a book in our pavilion or enjoy a glass of wine under the stars. With incredible scenery and top of the line amenities, Columbia Woodlands is sure to offer you the perfect getaway.
An amazing setting for a perfect day!
Join the Columbia Woodlands Newsletters
Subscribe to our mailing list to receive updates and promotional offers.