Red Feather Tent
"We are in total awe of this incredible place. It was a wonderful escape. Pure luxury with every amenity possible. We will be back and hopefully with friends and family. Well done." ‐Lauren & Brooke
Features & Amenities
Two king beds
En suite bathroom with double vanity
Private deck
Electricity, air conditioning and heat
Golf Cart Included
Clothing Storage
Essentials (Towels, bed sheets, soap and more)
Red Feather Glamping Tent effortlessly combines the beauty of nature with the height of luxury. A real Native American canvas tent, supported by a metal frame, encases a rustic, yet beautiful upscale interior. This tent features two king beds, a cozy sitting area, an en-suite bathroom with a double vanity, and a custom-built front porch complete with relaxing Adirondack chairs. There is a fully stocked fire pit nearby as well as our one-of-a-kind open-air pavilion, that presents a shared dining space, fireplace, and beautiful lounging area designated exclusively for our tent camp guests. All linens and towels are provided along with personal care amenities such as shampoo, conditioner, toothpaste, soap, and mouthwash. Deluxe bathrobes are provided for guests' use. Escape the heat or the chilly evening air and relax inside your tent that is equipped with convenient temperature control units. Our professional chef creates an original menu of options for Breakfast, Lunch and Dinner. These are available for purchase at the Spring House or can be delivered to your cabin or anywhere you choose on property. Explore the 400-acre property on a golf cart that is included with your stay, weather permitting.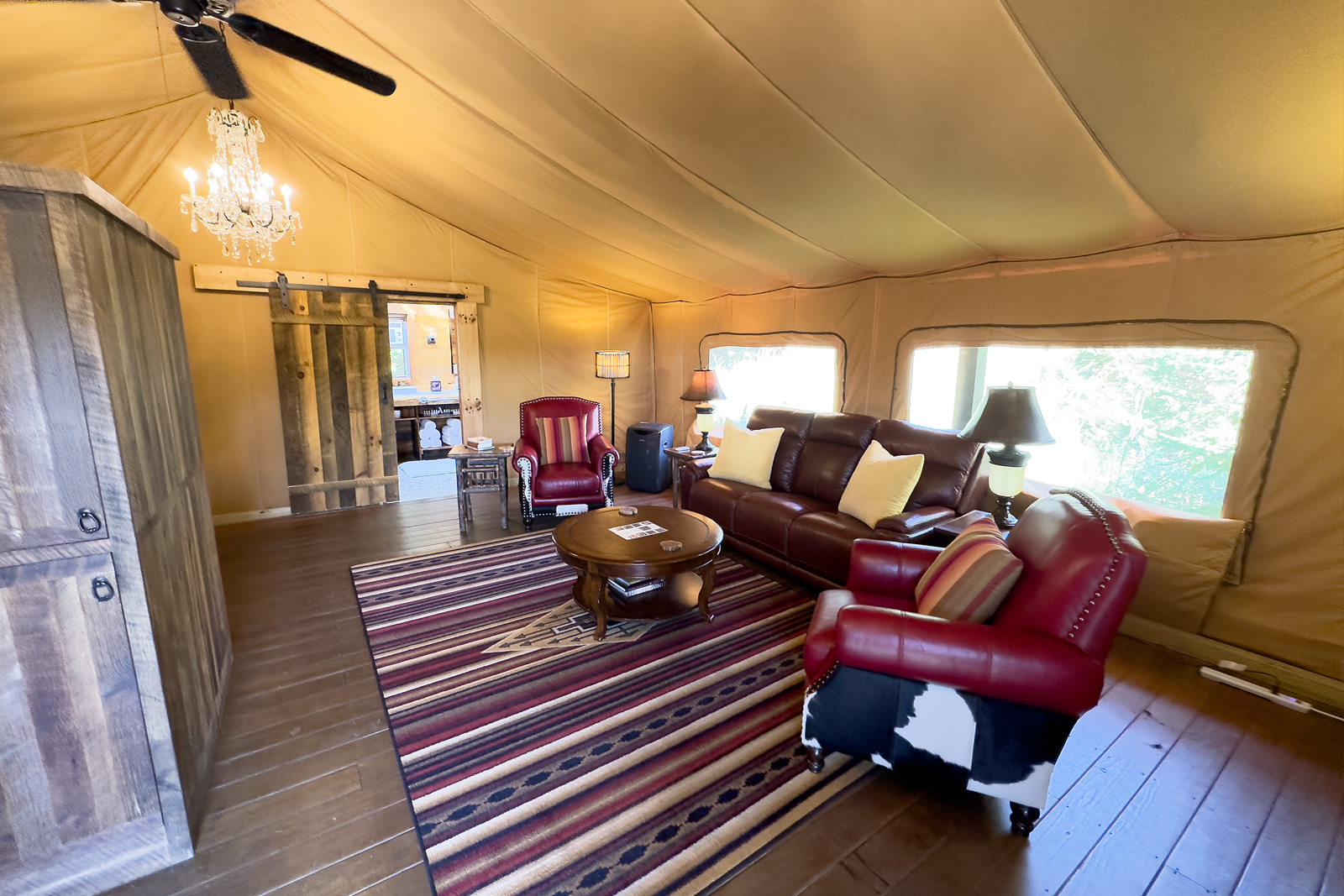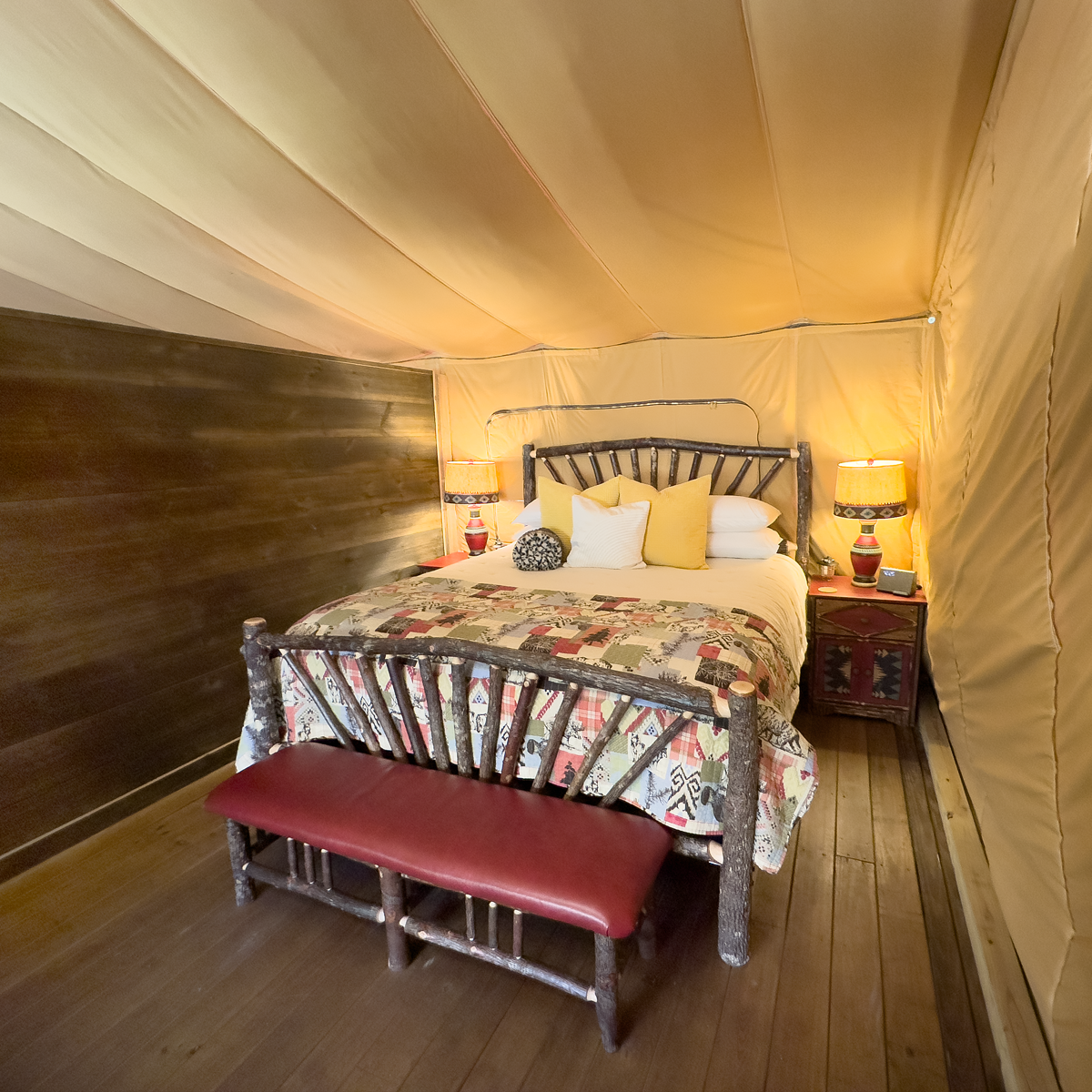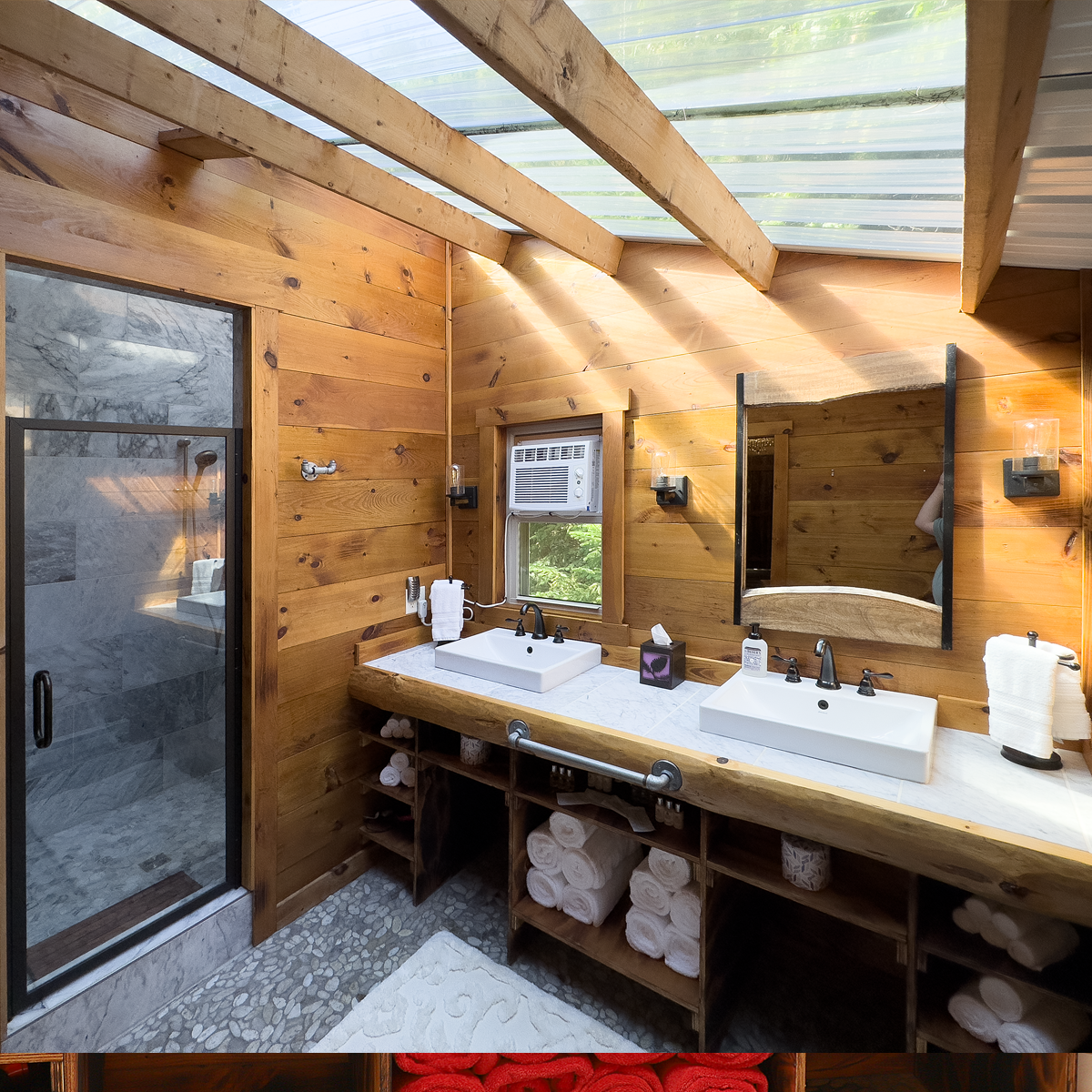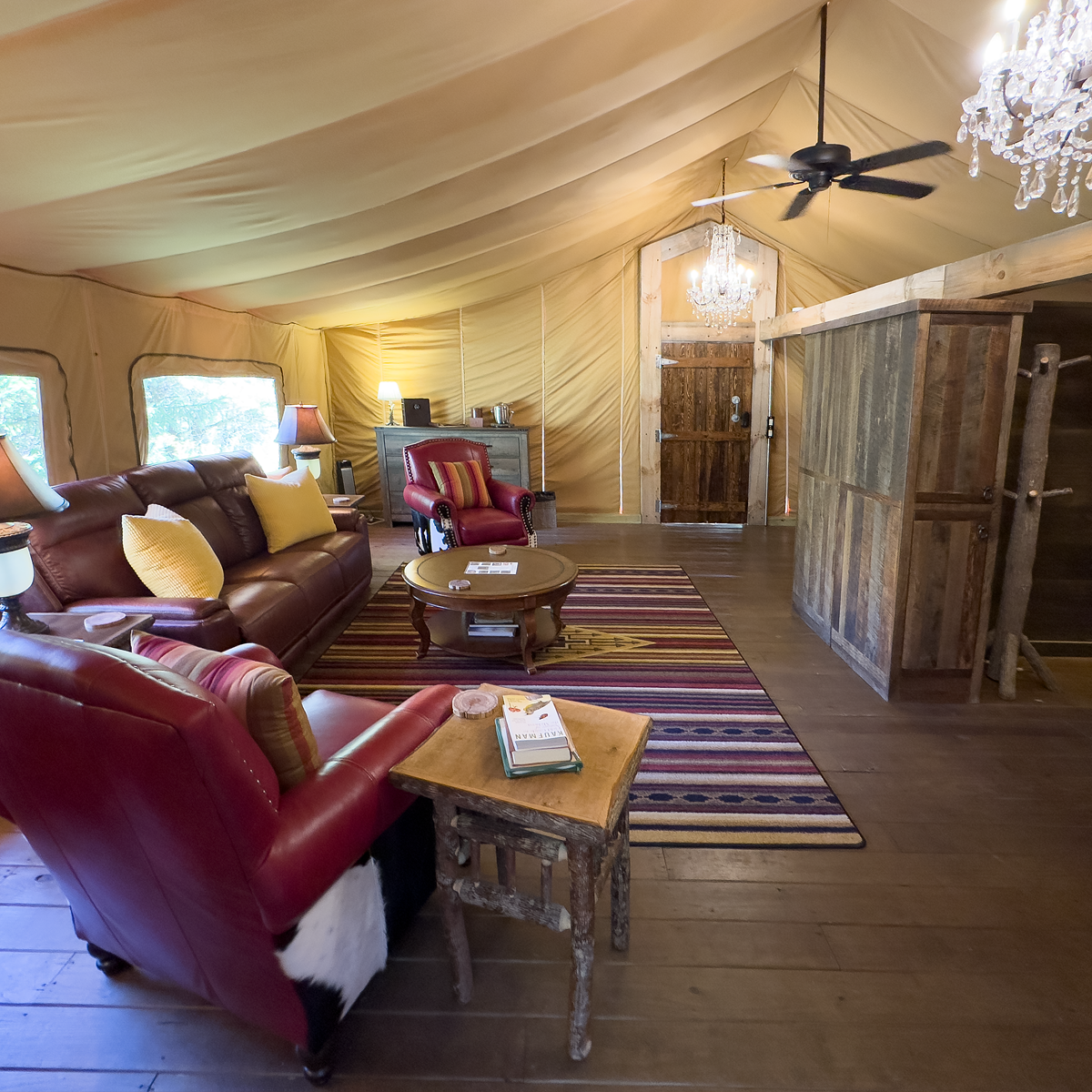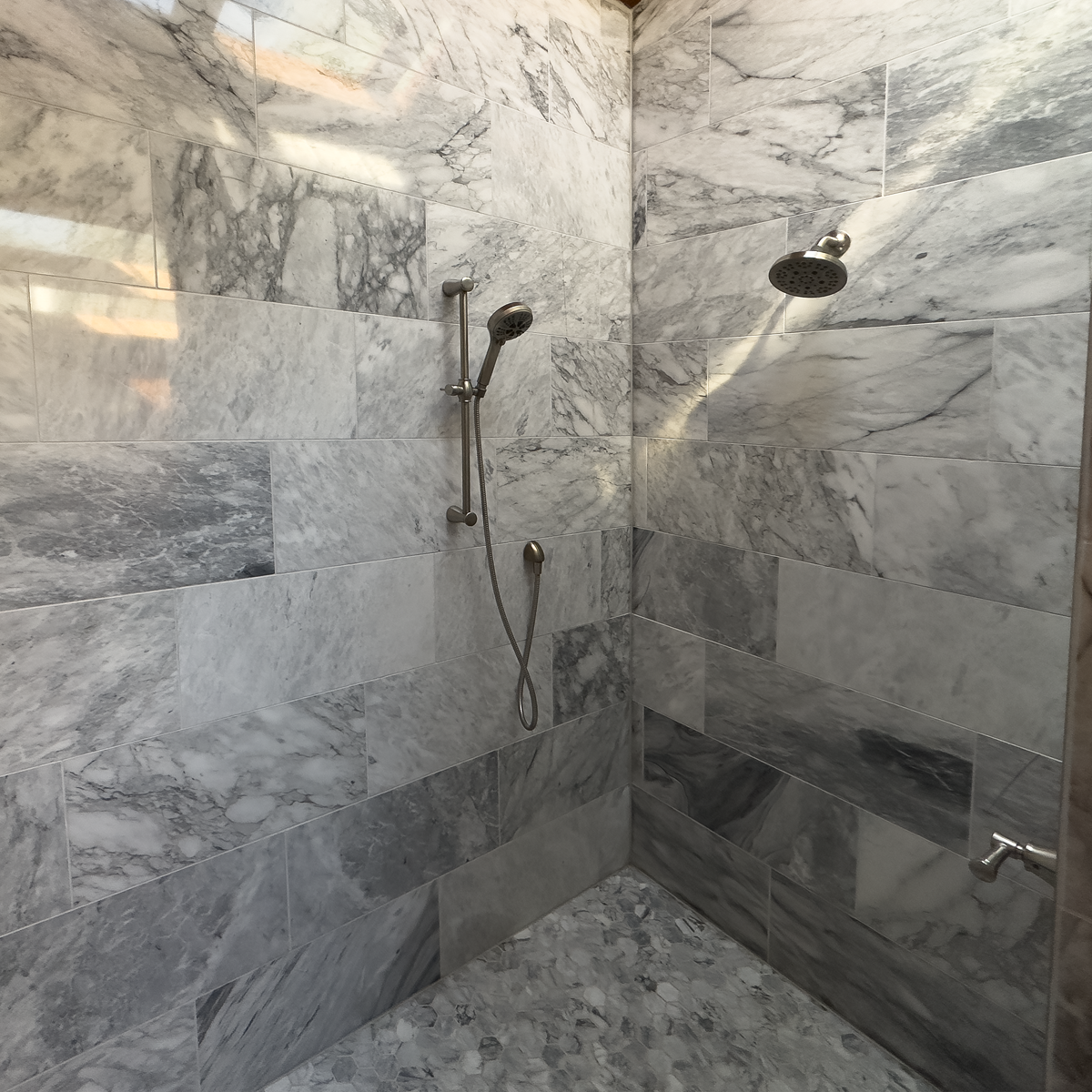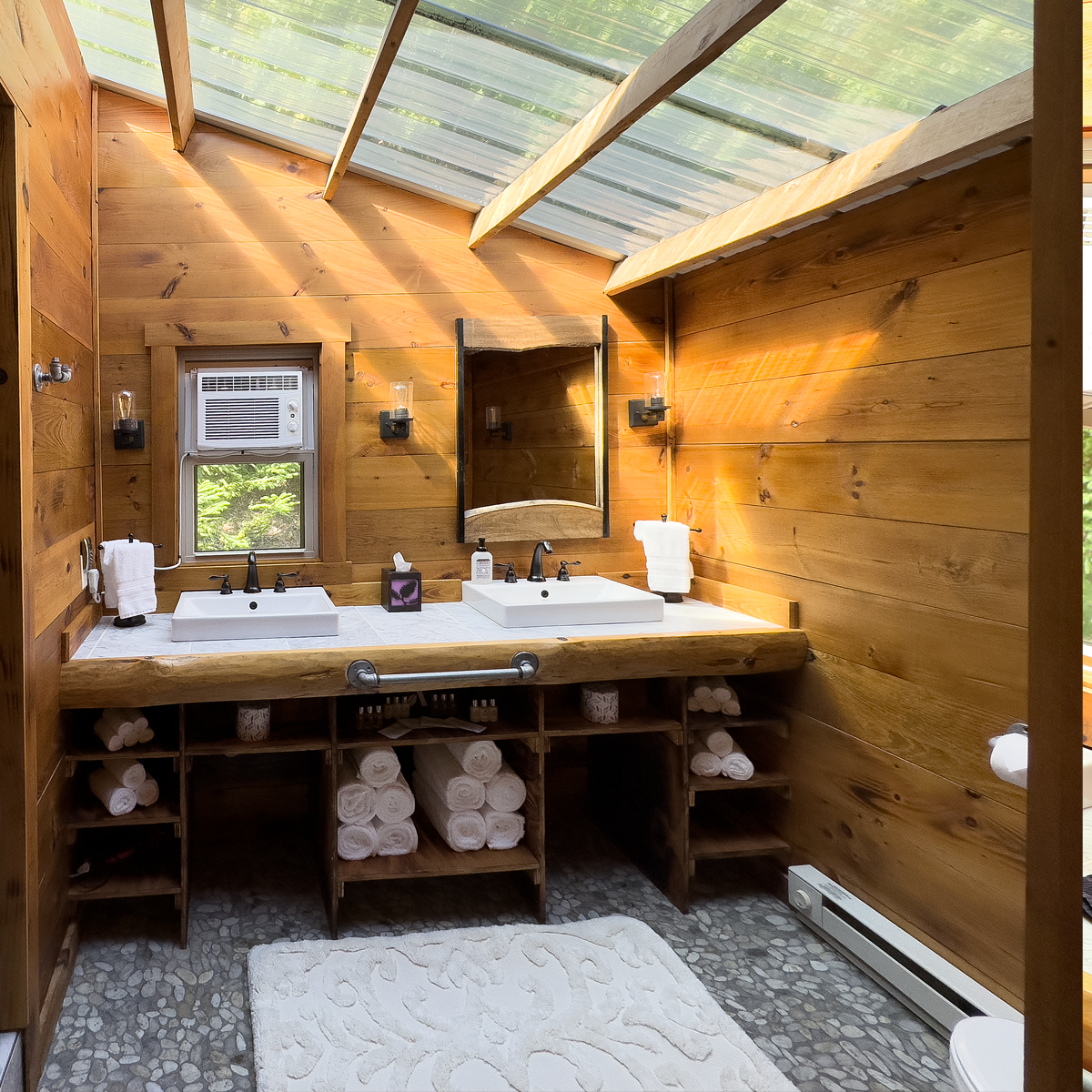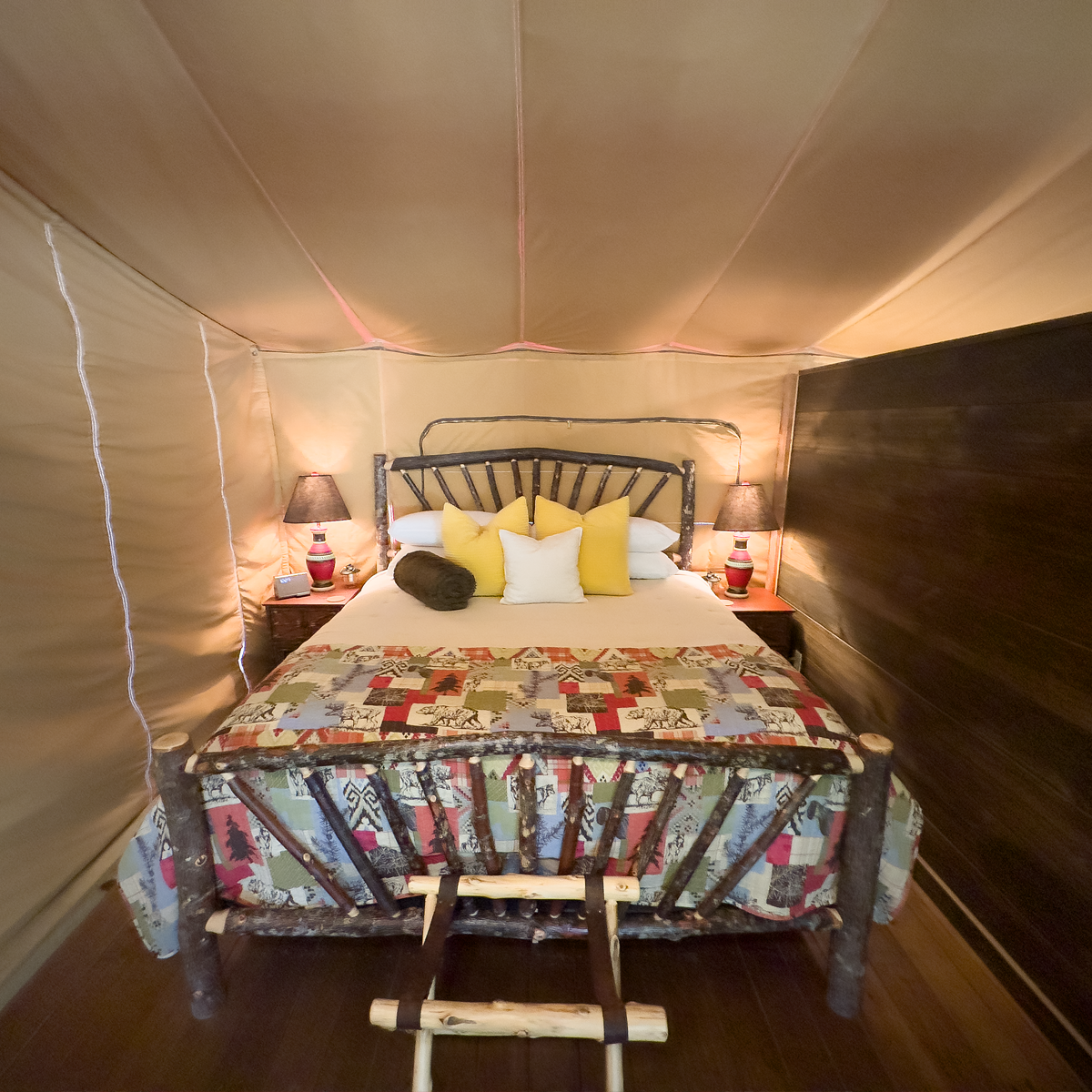 Join the Columbia Woodlands Newsletters
Subscribe to our mailing list to receive updates and promotional offers.